SPECIAL ANNOUNCEMENT REGARDING THE 2020 CASE IH THUNDER IN THE DIRT OUTLAW PULLING SERIES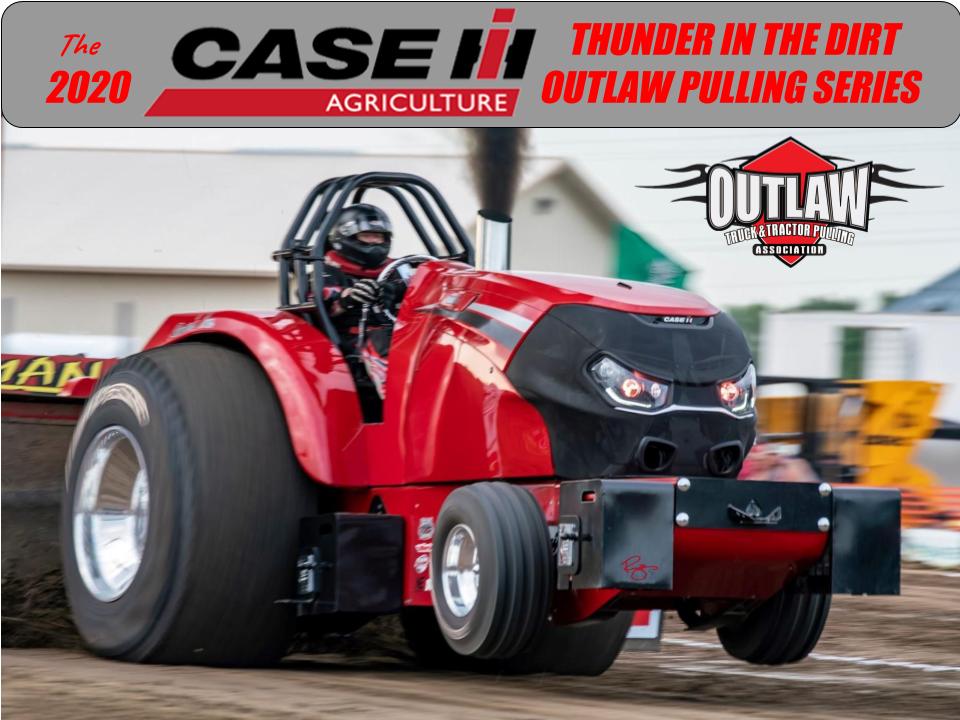 With the uncertainties surrounding the Coronavirus pandemic and the summer pulling season scheduled to begin soon, the Outlaw Executive Board of Directors along with a number of class representatives and a number of promoters met on a conference call Monday afternoon to discuss options for the 2020 season. The discussion was based on how to move forward amid the uncertainties surrounding the pandemic, specifically how it affects sponsorship support at the local level. Unfortunately, the current situation has a number of promoters faced with a decision they don't want to have to make. It has always been apparent that the promoter accepts the greatest amount of risk in hosting an event especially when that event is reliant on ticket sales to pay the bills. Sponsors contribute a great deal but some sponsors understandably may not be able to support events in which they traditionally have in the past placing additional risk on the promoter. In order to assist promoters who accept the risks of having less sponsorship and the potential for having fewer "butts in the seats", the following changes have been adopted for the 2020 season. 
Purse totals per class will be reduced by 10%

The Outlaw points fund will be utilized to fund a discount to promoters of $450 per class  
We are fortunate to have incredible sponsors who are standing behind us, the greatest competitors in motorsports pulling with us, the most dedicated promoters in the business hosting our events, and the most loyal fans in the world chomping at the bit to get out this summer and experience the greatest sport on earth!  We are optimistic moving forward that the global pandemic will be behind us soon so we can kick the tires and light the fires in June! Let's go pulling!